Indoor Showroom
with a wide range of display

Family Business Established Over
114 years

Renovations, Cleaning & Additional Inscriptions (Free Quotes Available)
HEADSTONE PHOTOS & INSCRIPTION IDEAS
Here at Cope Memorials, we understand the importance of choosing an inscription for a headstone or memorial for your loved one. To make this difficult time a little more manageable for you, we have put together a few headstone wording ideas that you may wish to consider when selecting the memorial we are creating for you.
We have been established for over 100 years and so are trustworthy and reliable; here at Cope Memorials we will provide you with the best possible service. We are happy to adapt to your needs so that you attain exactly what you are looking for. We understand that it can be difficult to find the right words but, with our help, perfecting your inscription for headstones can be made uncomplicated.
Please choose one option from each heading, 1-5, and one or more option/s from Option 6 to create your inscription:
STARTING AN INSCRIPTION
In Loving Memory of
Cherished memories of
Treasured memories of
With love we remember
Previous memories of
In remembrance of
To the beautiful memory of
In sincere memory of
The Deceased Persons Name
John William Smith
Joanne Brown
Your Releationship to the Deceased
A Dear Husband, Dad, Grandad, and Great Grandad
A Loving Wife, Mother, and Grandmother
My Dearest Wife
A Devoted Husband
Our Dear Parents
Our Dearest Daughter
When the person passed away
Died 2nd June 2006

Passed away 23rd April 2006

Who fell asleep 30th November 2006
A Personal Message to Your Loved One
Gone are the days we used to share, but in our hearts you're always there (57)
Gone is the face we loved so dear, silent the voice we loved to hear (53)
Her life a beautiful memory, her absence a silent grief (45)
To live in the hearts of those we love is not to die (40)
Not lost to memory, not lost to love (28)
Those we love don't go away, they walk beside us every day (45)
Dearly loved, sadly missed (22)
Gone but not forgotten (19)
A bitter grief, a shock severe, to part with one we loved so dear. Our loss is great we'll not complain but hope in heaven to meet again (105)
Those cheerful smiles, that heart of gold. The dearest voice the work could hold, a beautiful soul in a garden of rest; it's true what they say: God chooses the best (126)
My heart aches with sadness, tears they often flow. What it meant to lose you, no-one will ever know. Ever faithful, kind and true. Selfishness you never knew. Whatever else I fail to do, I shall always love and remember you. (176)
INSCRIPTION EXAMPLES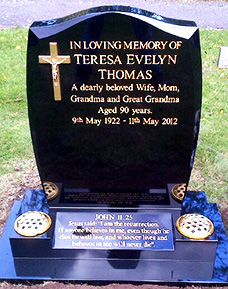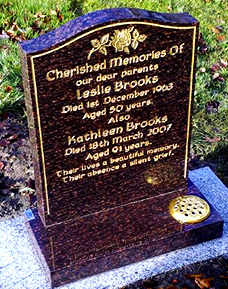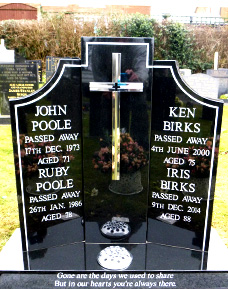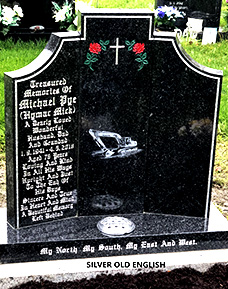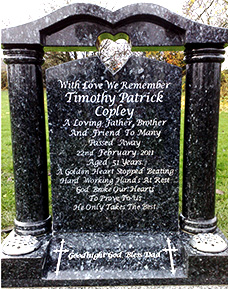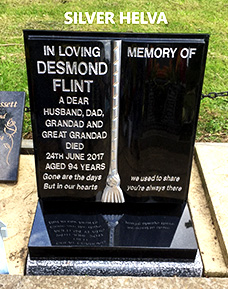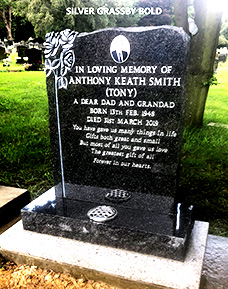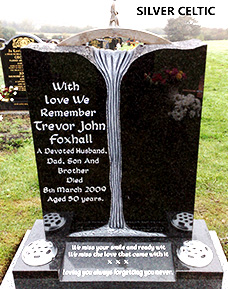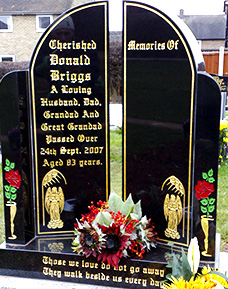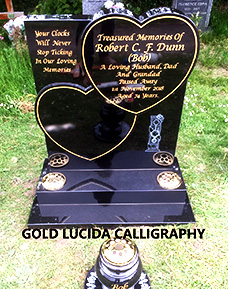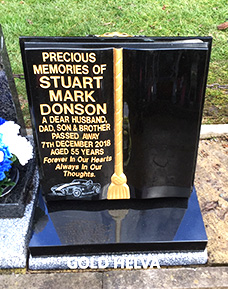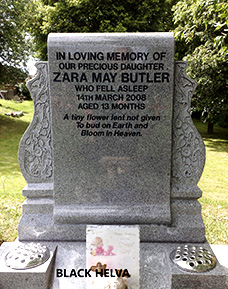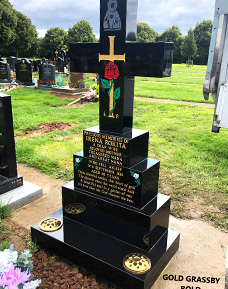 COPE MEMORIALS – HEADSTONES IN DERBYSHIRE & NOTTINGHAMSHIRE & SURROUNDING AREAS
Expert Stonemasons servicing Derbyshire, Nottinghamshire And Surrounding Areas
Welcome to Cope Memorials. We are a fourth generation family of memorial makers with over 110 years of experience in our trade. As highly-skilled stonemasons dedicated to crafting the highest quality headstones and memorials, we value our customers and always endeavour to provide an exceptional and considerate service each and every time.
Arranging the memorial of a loved one can be both overwhelming and confusing, which is why we are always on hand to offer expert knowledge and guide you through the process