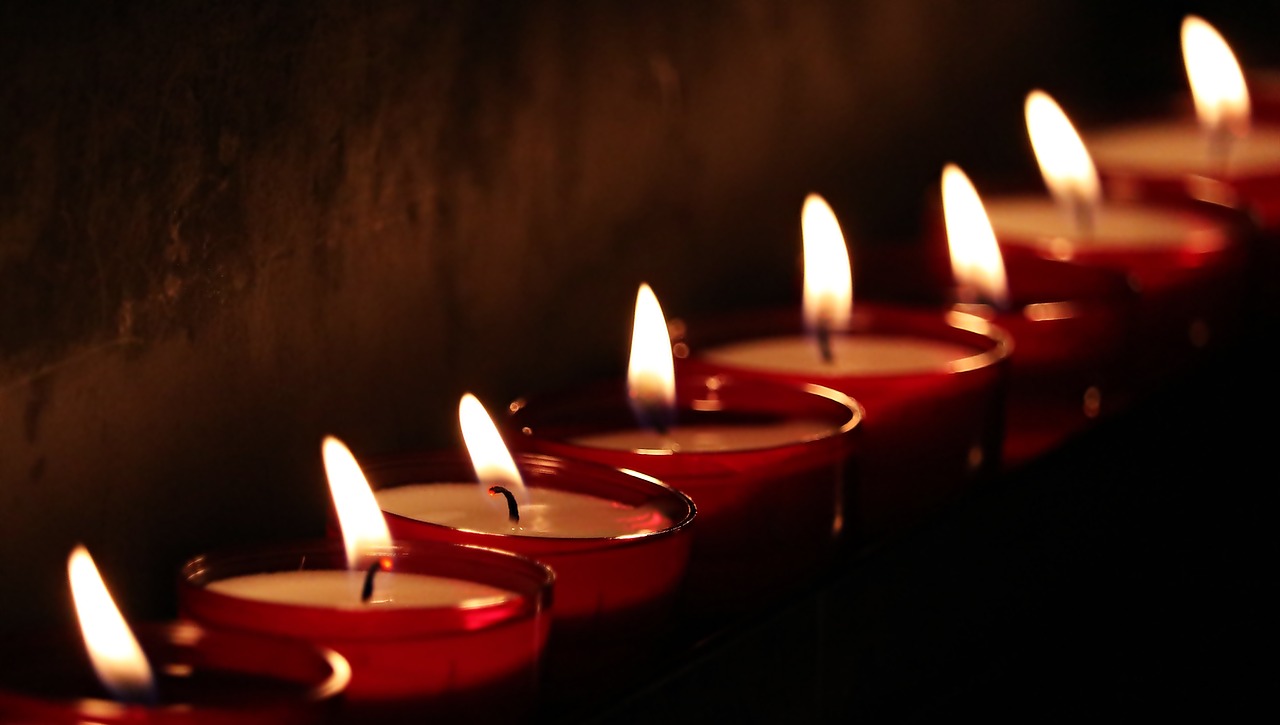 We carry with us, at all times, the memories of those who have passed away. However, this can be particularly difficult during the festive season when we are surrounded by merriment and laughter but not the company of our deceased loved ones. Whether this is your first Christmas, or one of many spent grieving the loss of someone important to you, Cope Memorials offer six ways of remembering a loved one during the holidays:
Make a Stocking of Memories
Hanging up stockings has long been a Christmas tradition and your mantelpiece may feel a little empty without that special person's name amongst the other family members. One way of remembering your loved one is to ask everyone to write down a memory, quote, or saying about the departed on a piece of paper, put these in the stocking, and then read them out in turn.
Hang an Ornament on the Tree
Many families have a tradition of making their own ornaments and then decorating their Christmas tree together. A wonderful way of remembering a loved one during the festive period is to purchase or make a bauble or candy cane with their name on it and then hang this in your favourite place on the tree.
Make a Donation on Their Behalf
If you feel comfortable enough to do so, go through the possessions of the deceased and look for any good quality items – aside from those particularly special or important to you – such as clothing, books, and toys that can be donated to local homeless shelters, hospitals, and charities. Helping those who are less fortunate, particularly at Christmas time, is a wonderful choice for remembering a loved one.
Watch Old Family Videos
Although this can be bittersweet and sometimes painful, playing old videos is a good way of reminiscing on fond times with your loved one and gives people the opportunity to share their favourites memories. The mixture of tears and laughter will undoubtedly be a cathartic experience. 
Light a Candle
A simple but endearing way of remembering a loved one during the holiday season is to place a candle in front of their picture and light this on Christmas day. Originally a Catholic tradition, the candle represents light triumphing over darkness and is therefore a beautiful symbol of love and respect for the deceased.
Create a Memorial Garden
Winter is the perfect time of year to plant spring flowers – such as daffodils – so that when March/April time comes around, your garden will start to come alive with colour. Dedicating a small area of your garden to the departed will give you a peaceful area of respite as well as a place to talk to and think about them whenever needed.
Christmas is always a painful time when it comes to remembering absent friends, therefore don't feel ashamed if things don't feel natural and you need to have a moment to yourself every now and then. Never forget that you are surrounded by people who love you, share in your grief, but, most importantly, are there to support you. The team here at Cope Memorials are expert stonemasons and can help you create that perfect memorial for your loved one this season, just give us a call on 01773 602 187 or fill in our online contact form.