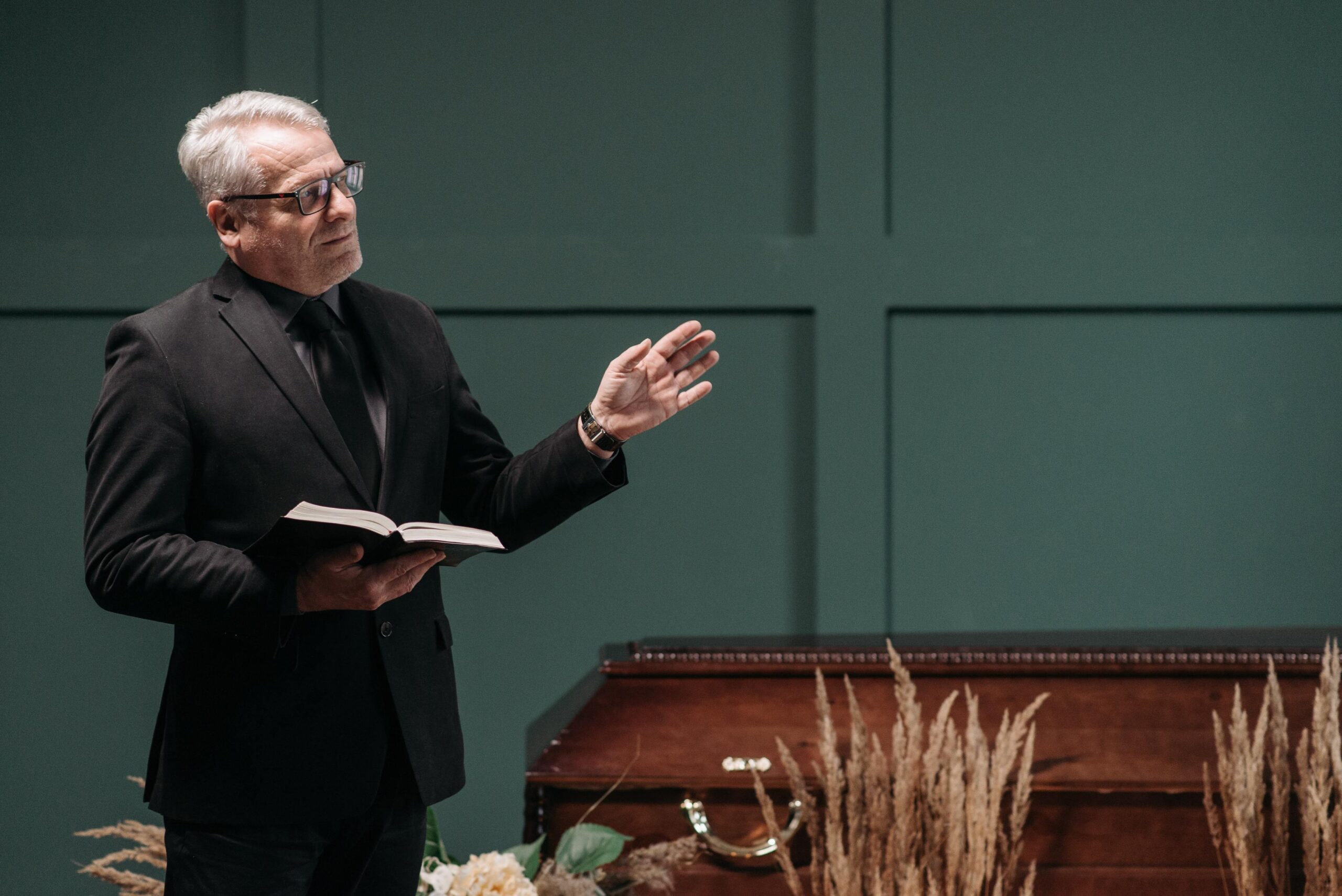 When a loved one passes away, it can be difficult to really put into words exactly how much they mean to you. You want to be able to pay proper tribute and respect, but how can you articulate so many memories and so much emotion faithfully on paper? Creating a eulogy may seem like a daunting and insurmountable task, however there is no need to worry as Cope Memorials are here to help ease the burden. Below we have put together a useful guide to assist our customers when writing and delivering a eulogy.
The Preparation
The planning stage is a crucial component when it comes to writing and delivering a eulogy. Write down significant moments and achievements in the life of the deceased as well as any special memories that you share; this may also mean speaking to other family members and friends to create a well-rounded view of the departed. Pay close attention to important dates or names of people whom you plan on mentioning as these need to be delivered correctly and respectfully. 
Whilst it is important when writing and delivering a eulogy to decide on the overall tone of your tribute, don't be afraid to share some humor amidst more sombre moments. After all, a funeral is both a time to grieve as well as a time to celebrate the life of your loved one, therefore the whole process can be very cathartic and simultaneously uplifting. 
Writing a Eulogy
Writing down your eulogy will not only help you properly structure your tribute but will also give you an indication of the overall timing and pace of your speech. The ordering of what you say is completely flexible, however we recommend having a clearly defined introduction, middle section and conclusion. For example, you could begin by talking about your fondest memory with the deceased, then go through highlights of their career or family life, ending with how they have impacted the lives of those around them.
Delivering a Eulogy
The overall process of writing and delivering a eulogy is extremely emotional, therefore it is understandable if you find yourself struggling to stem the flow of tears. Take courage and strength from those listening to you, pause for a moment to allow yourself to breathe, and then carry on. Your delivery doesn't have to be perfect – in fact you may well finding yourself moving back and forth between laughing and crying – just remember to speak from the heart.
The expert team here at Cope Memorials are always on hand to assist our customers with their headstone needs. If your loved one has passed away and you would like further advice and guidance on memorials, don't hesitate to contact us by calling on 01773 602 187 or by completing our online form.